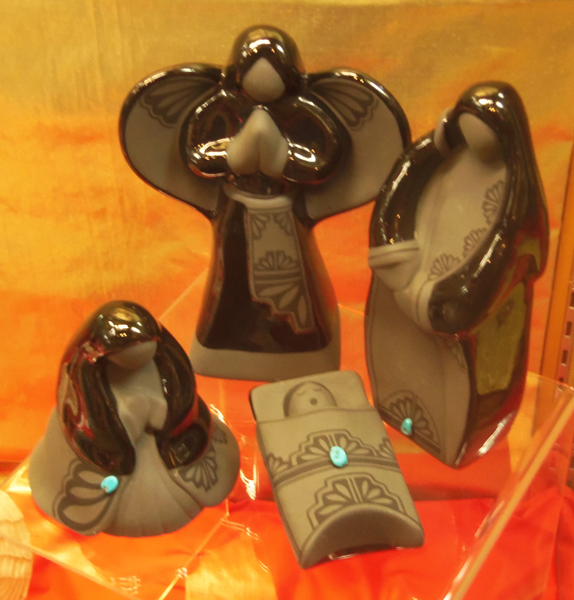 Folk Art Nativities Exhibit
Now on display at the Museum is a temporary exhibit of unique folk art nativities on loan by Pud Kearns. Pud began collecting in 1975 and as her collecting evolved she narrowed her focus to a folk art collection with a nativity theme. These nativities represent a variety of countries, artists and materials.
One nativity is beautifully worked in needlepoint by the collector's mother, Mary Lauderdale. The stitching is exquisite; in fact, the sheperd's coat is done in unraveled burlap and the sheep's coat consists of hundreds of French knots.
There is a handmade felt nativity from Kyrgyzstan in which the "yurt," or house, doubles as a storage container. There is a retablo, which is Andean folk art in the form of a portable box which depicts events important to that culture. The collection includes a nativity in mother-of-pearl from Bethlehem, one hand carved from Poland, an African clay nativity, ar carved alabaster nativity from Peru, and even a nativity made from cockleburs!
This exhibit will only be on display through January 9th so make plans now to come on out to see this unique collection!