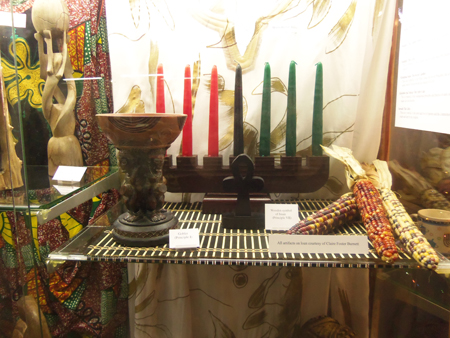 New Temporary Exhibit
"Symbols of the Season"
The end of November through the first of January heralds a holiday season throughout the United States. The commercial aspect notwithstanding, this time of year is often characterized by family togetherness, good will to all, and giving to others. Now open at the Museum is "Symbols of the Season" honoring three different ways to celebrate a love for family and culture: Hanukkah, Kwanzaa, and Christmas. Come out to the Museum to learn about the history behind each and see the variety of objects that are symbolic of each cultural tradition. In conjunction with this exhibit is a Christmas in Texas miniature quilt contest where all of our visitors can vote for their favorite miniature quilt that is on display. This exhibit will be on display through January 9th.